Discover HISSEO hotel in partnership with Rennes Métropole room from 22€/night in the centre of Rennes.
Housing solution in Rennes
A competition, training, job interview, a working mission point in Rennes ?

HISSEO hotel, ideally located, in the center of Rennes, 5-minutes' walk from the train station.
In the center of Rennes
The HISSEO hotel offers 40 rooms accessible only to those in training (retraining, alternating learning), students (exams, competitions, various schools) and those doing temporary work.
Rate: 22€ or 35€ !
Simple room with breakfast: 22€/night
Double room with breakfasts: 35€/night
Simple or double room
Single room (1 person) or twin bedded room (maximum 2 persons). The rooms are equipped with one or two individual bed (s) Single (s) (90 × 190), a « quick wash », a sink, a desk and a closet. Bed linen and towels are provided.
Breakfast & Catering
A « typically French » breakfast is served from 6:30 am to 9 am. It includes fruit juice, hot beverages (coffee, tea, milk chocolate), fresh bread, butter and jam.
There's no restaurant in our hotel but a common microwave and fridges are available on request.
Services
The hotel is open 24 hours a day , late check in allowed. But for people who need any furthers informations, reception desk is open from 9 am to 5 pm.
Free WIFI access available in public areas and in your rooms.
> Acces and contact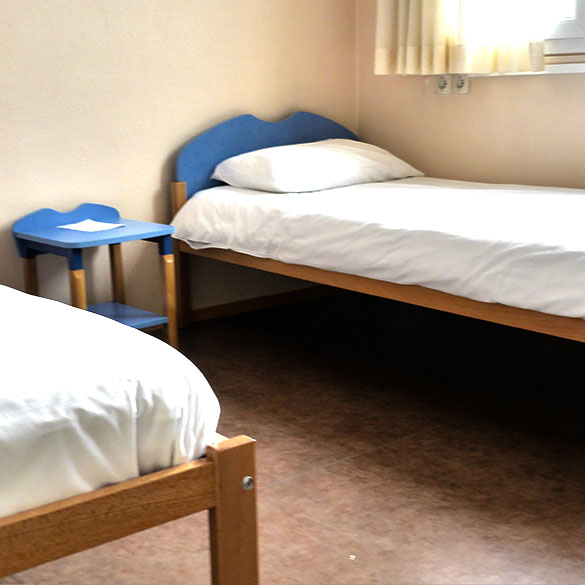 Room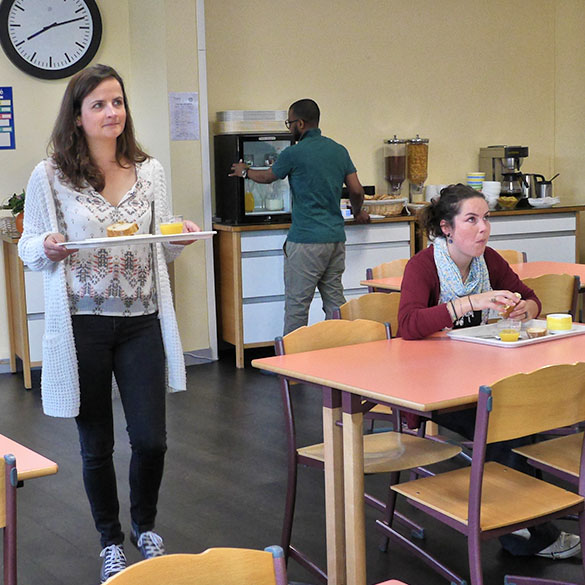 Breakfast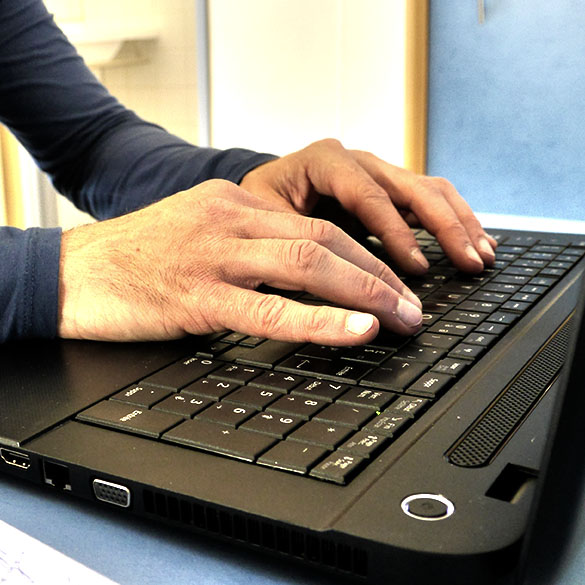 Free Wifi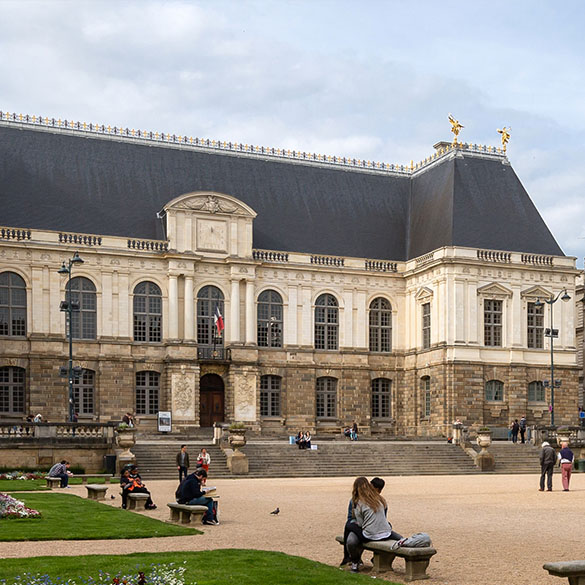 Center of Rennes